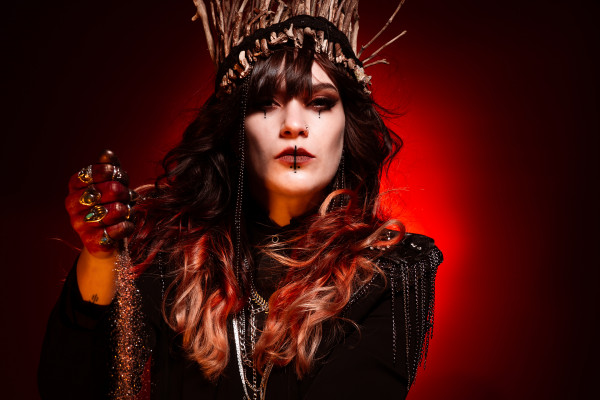 Das Konzert ist abgesagt. Tickets können dort zurückgegeben werden, wo sie gekauft wurden.
Female-fronted Grunge rockers BLACK MIRRORS are comparable to bands like Idles, Queens Of The Stone Age, Courtney Love, Rival Sons, Nirvana, The Distillers or The Kills,… In their message, BLACK MIRRORS share some of Rage Against The Machine's raw energy and critical perception of the world. Frontwoman Marcela Di Troia has something to share and she's more than determined to have her voice be heard! 5 years ago, the band's story started with multiple European tours, festivals and 3 prestigious showcase festivals at ESNS (NL), Reeperbahn (DE) and By:Larm (NO) in less than 6 months! They won the award for best "Rock & Alternatif" at the national TV RTBF's Decibel Awards (the Wallonian Mia's), where they even performed their debut single during the live television broadcast on RTBF, alongside other mainstream artists as Angèle!

On the band's brand new album (worldwide release on 4 th November 2022) "Tomorrow Will Be Without Us" we hear how versatile the band really is and how vocalist Marcella Di Troia sets herself apart completely from pretty much all other (female) singers out there. The band's versatility also shows through the fact that they can perform all their songs completely stripped in an acoustic setting as well with only vocals & an acoustic guitar. At the same time this Belgian 5-piece could easily as well set the roof on fire at Rock festivals like Pukkelpop and even Graspop! They have proven this in the past by playing live during a nation- wide RTBF live television broadcast and on mainstream festivals such as Dour, but even the harder crowd at Alcatraz seemed to appreciate BLACK MIRRORS!
(Deutschsprachige Info: folgt!)