Einlass 19

h
Beginn 19:45

h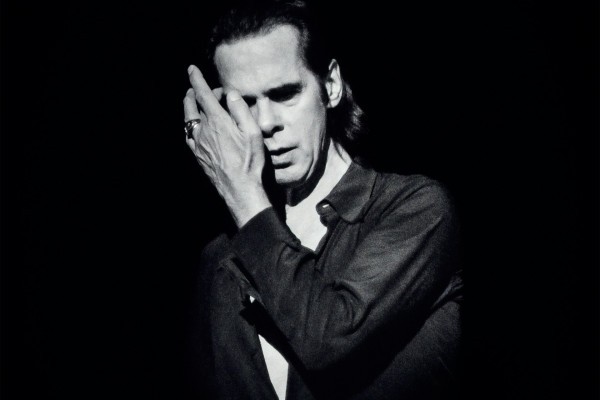 ACHTUNG: Der Beginn der Show verschiebt sich von 20:00 Uhr auf 19:45 Uhr. Der Einlass bleibt bei 19:00 Uhr.
Nach einer ausverkauften Tournee in Australien & Neuseeland bringt Nick Cave sein einzigartiges Konzept "Conversations with Nick Cave" nun nach Europa und Großbritannien. An mehreren Abenden setzt sich Cave auf die Bühne, beantwortet Fragen aus dem Publikum, singt einige seiner Stücke und begleitet sich dabei am Flügel. Von Cave als "eine Übung in Verbundenheit" bezeichnet, ist dabei kein Thema heilig – das Publikum wird aufgefordert, mutig, herausfordernd, konfrontativ und furchtlos zu sein.
"I thought that a direct conversation with the audience might be valuable – in the recent live shows we have all shown a kind of willingness to open up."
Die Beziehung zwischen Cave und seinem Publikum war immer offen und intensiv, wurde aber während seiner letzten Shows mit den Bad Seeds noch weiter vertieft. Dies diente als Inspiration für diese unkonventionellen und einzigartigen Abende, die gänzlich improvisiert und vor allem komplett unmoderiert ablaufen.
Pressestimmen:
"Watching a legend in command of an audience, never quite knowing what would happen next, was a genuine thrill." (Sydney Morning Herald)
"Nick Cave's intimate Conversations show is bold, enlightening and completely gripping." (ABC)
"Between stark, gorgeous performances of key songs like "Skeleton Tree," "The Mercy Seat" and "God Is In The House," Cave was wry, genial and funny as hell." (Billboard)
"This is a striking turnaround when you're used to seeing icons in all their bombast and mythos. Here, you are getting them unmediated by journalists, you are getting them in an unfiltered and unedited form, you are getting them in a human state without the guise of stardom in full-force." (Stereogum)